TOP GREETINGS: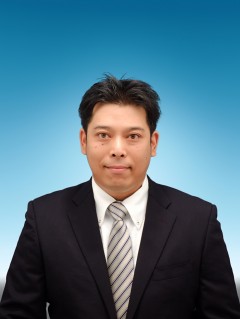 Since the establishment of Showatecs Co.,Ltd. in April,1949 during the period of national reconstruction project all over Japan after World War II, we have been involved in the railway construction works consistently.
In this opportunity, we would like to express our sincere appreciation for the patronage of our customers and business partners so that we could be able to do our activities in good shape in sixty years more up to today.
On our looking back, the technology of mechanical type signal system which has been progressed on the target of providing with the safety & reliability since the establishment.
This old technology is still alive in these days for a railway laying, turn out device, etc.
Further, we are thinking over that such our experiences could be sublimated to advanced technical method and products such as our own unique technology of the rail bond method and the rail brazing method in addition to our experiences in the field of the rail welding, etc. aiming to our expansion of the business range.
The spirit of searching the safety & reliability supported by our technology can be of our pride and our tradition.
It is hopeful that our future business transaction will be able to expand more accompanied by traditional technology created by our senior members for many years.
It is to be sure that such progressive technology should be most important to increase the policy of safety & reliability as well as build up the trusty relationship with customers.
For the time being, we still strive to keep the position of Innovator of Railway Traffic Facilities chasing the safety & reliability under our shape up daily working based on the sincerity and technology so that we may return the higher quality answers complied with customer's expectation.
In addition, at our company, we try to pursue the higher motivation and happy life extend to our members as well as build up a fresh corporate culture together with succession of our tradition and technological knowhow.
The technology is to be positioned as the center core, we will prepare the better surroundings enable to challenge in the field of performance and self-study to whole members in our company so that we may contribute to society.
We solicit patronage, guidance, encouragement increased more by our customers and business partners.